Children's Ministries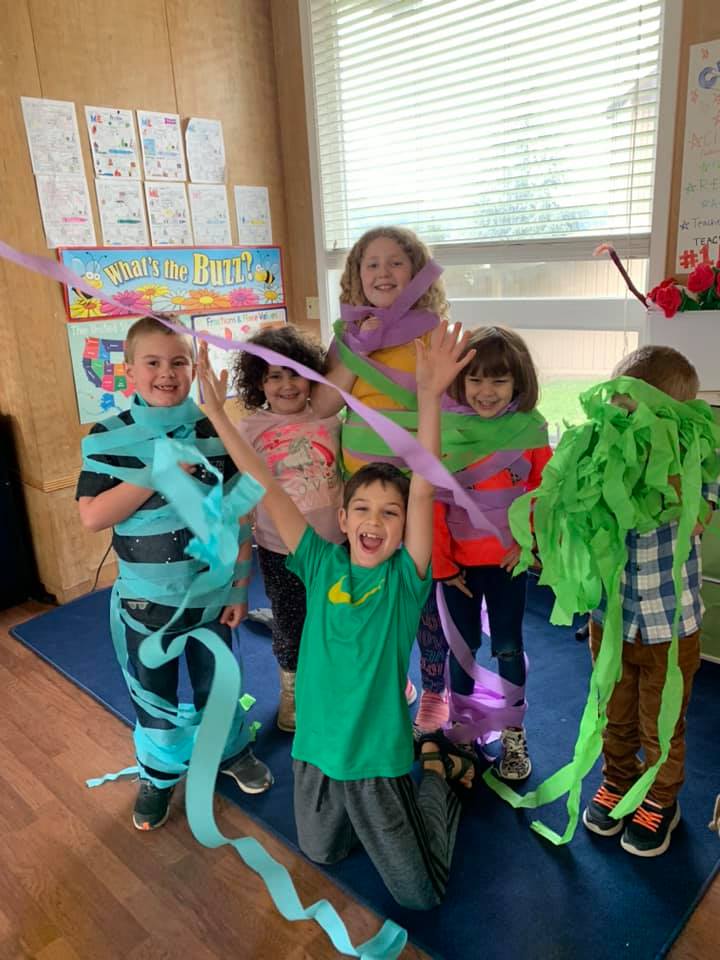 Children are an important part of the church community at Friendly Street! We welcome children of all ages to learn and grow with us in a safe and loving environment.
Each Sunday consists of a Bible lesson, prayer, activity, and game. Our children's programs are led by our certified, trained, and excited staff and volunteers. Children of all ages are always welcome to remain in church service with their guardian(s) if they prefer.
All guardians will be required to sign-in and sign-out their child(ren) at the beginning and end of service.
Preschool (ages 0-4)
SUNDAYS AT 10:45 AM
• Children's Wing during service.
Grade School
SUNDAYS: DISMISSED MID-SERVICE
• Meet in the K-2nd classroom & 3rd-5th classroom in the Children's Wing.
Bible-based activity bags are available for children to stay in church with their guardians if they wish.
"Jesus said, 'Let the little children come to me, and do not hinder them, for the kingdom of heaven belongs to such as these.'" -Matthew 19:14, NIV