Staff
Welcome to Friendly Street Church!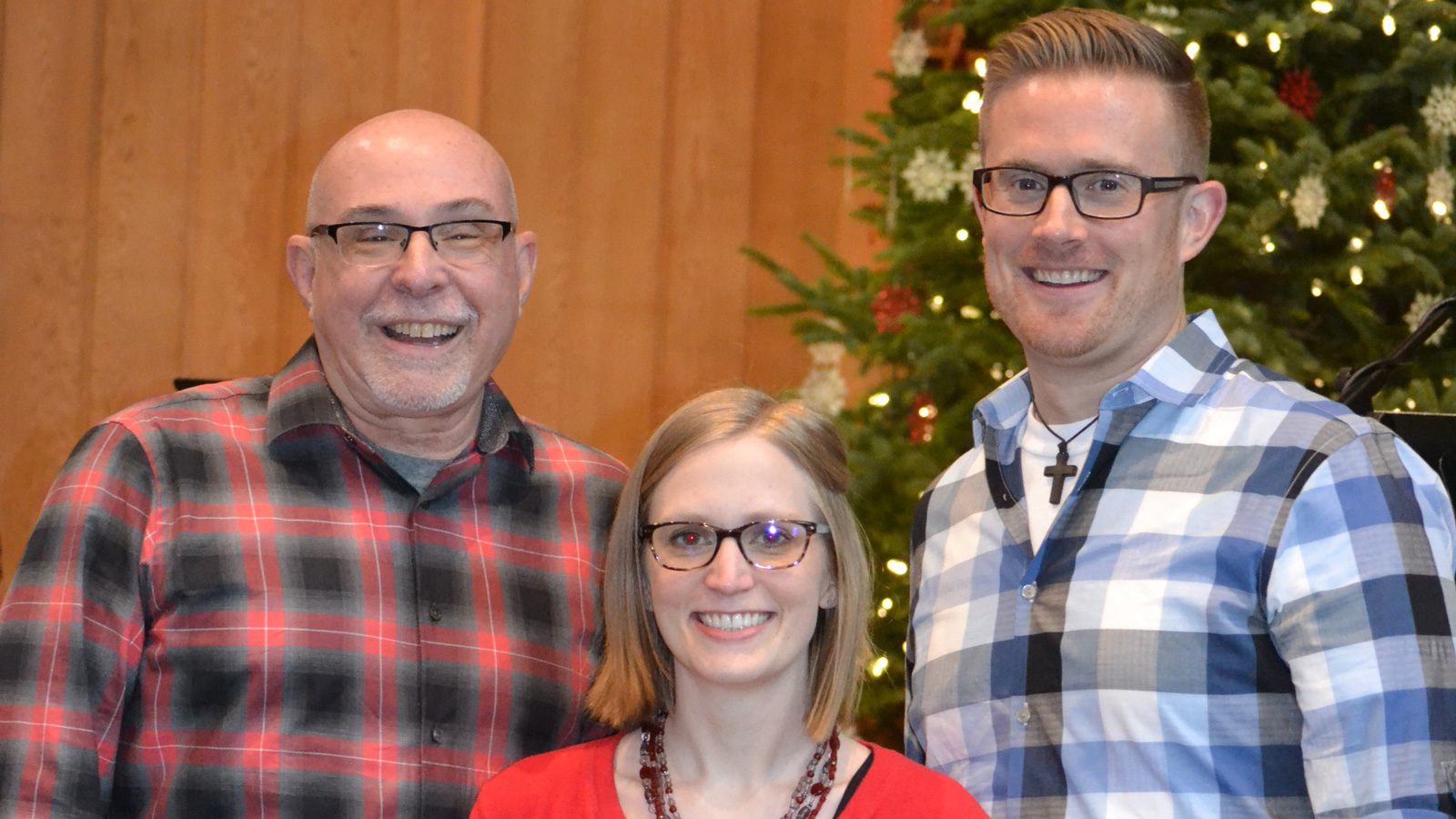 Find out a little bit more about the staff at Friendly Street Church.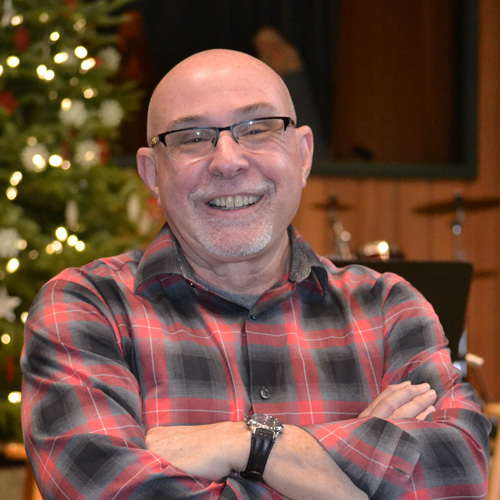 Senior Pastor - Mike Mugford
I've been the pastor at Friendly Street since February 1989. I'm married to Sherri and have two boys, Drew and Jordan. We have a house full of animals, including two dogs, two cats and a turtle. We love Eugene and Pacific Northwest, and being involved with people at Friendly Street, as well as the community of Eugene.
I grew up in Sacramento, California and moved to Portland in 1973 to attend Warner Pacific College. I graduated in 1977 and came to Friendly Street as Youth Pastor in the fall of 1977. In 1981, Sherri and I moved to Grass Valley, California to pastor at Whispering Pines Church. Then we returned to Eugene in 1989 to pastor here.
Besides my love of pastoring Friendly Street, I'm interested in music (I have a collection of a couple thousand CDs). I love the Ducks, reading, riding my bike, watching sports with my boys, cooking, and shopping at St. Vinnie's for books and music. More than just about anything, I love hanging out with friends and family.
Here are a couple of my current favorite things—
Authors: C.S. Lewis, Tim Keller, Tolkien, Grisham, Balducci and Child
Movies: Casablanca, Song of the South and Star Wars
Food: bacon, Toxic wings, a good hot dog (at an Ems game), chicken and donuts at the Bier Stein, and just about any kind of bread.
TV: Andy Griffith, The Voice and This Is Us.
Oh, and I love black iced tea from Starbucks.
As the pastor, I'd like to personally invite you to come and get acquainted—we look forward to meeting you soon!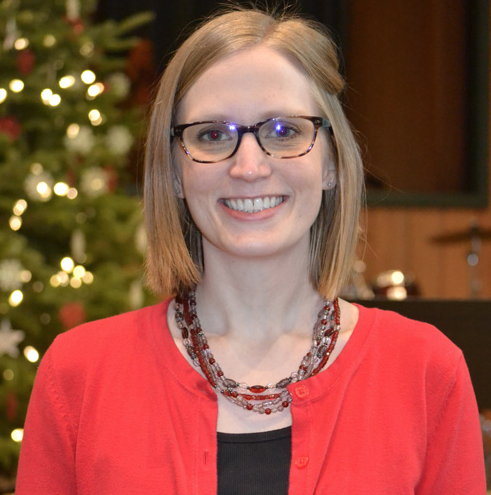 Associate Pastor - Jenny Elliot
I started here at Friendly Street as the Associate Pastor in September 2013. A native of St. Helens, Oregon, I received my B. A. in Religion & Christian Ministries from Warner Pacific College, and then a Master of Divinity, with a Professional Distinction in Preaching, from Anderson University.
I'm happily married to my best friend, artist and carpenter Nathan (Nate) Elliot. We live in Eugene with our two cats and our amazing daughter. I'm passionate about preaching, teaching, learning, and listening.
I enjoy spending time with my friends and family, leading retreats and workshops, cooking, the outdoors, Zumba, comedies, and finding the theological implications in films.
And any day I have the opportunity to eat potatoes in a fried form, or have a piece of the pie of the month from Sweet Life is a good day! I look forward to meeting you!







Worship Pastor - Ian Anderson
When I am not at Friendly Street you can usually find me at one of my other day jobs, doing contracting work or working for Trader Joe's. I love to spend my extra time exploring Oregon back country or spending time with my super awesome family. I am married to my amazing wife Abby, and am a father to our beautiful daughter Rylee Jo, and adorable twins Beckett and Hayes.
I spent my childhood years in Salem, OR and have lived in several places throughout Oregon. I have loved living in the PNW ( I spent a year in NY and had to come back to this beautiful state because I missed it too much). I pretty much eat everything but I have a huge sweet tooth… so ice cream, pie, cake, brownies, and especially Pizookies hold a special place in my heart and stomach.
I am so thankful for the privilege of leading the Friendly Street Church community in worship on Sunday mornings and I would love it if you joined us anytime, we LOVE seeing new faces.
Oh and as a Worship Pastor, I love it when people clap during worship so if you are feeling like the song needs it, it probably does ;)