Staff
Welcome to Friendly Street Church!
Find out a little bit more about the staff at Friendly Street Church: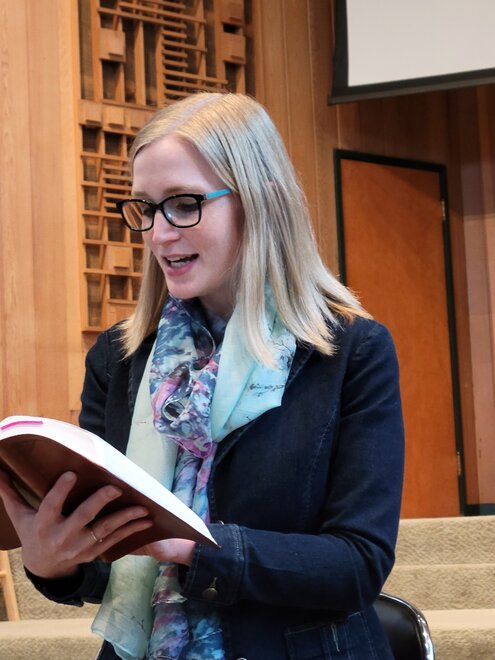 Lead Pastor - Jenny Elliot
Welcome!
I started here at Friendly Street as the Associate Pastor in September 2013 and began to serve as Lead Pastor in June 2021. I was raised in the small city of St. Helens, OR, moving to Portland to pursue my B. A. in Religion & Christian Ministries from Warner Pacific University, and then a Master of Divinity, with a Professional Distinction in Preaching, from Anderson University in Anderson, IN. I also am an Ordained Minister through the Churches of God (Anderson, IN).
I'm happily married to my best friend, artist, and carpenter Nathan (Nate) Elliot. We live in Eugene with our daughters, ages 3 and 1. I'm passionate about preaching, teaching, learning, and listening.
I enjoy spending time with my friends and family, leading retreats and workshops, cooking, camping, the outdoors, Zumba, music, and films. Going on road trips is one of my favorite things.
And any day I have the opportunity to eat potatoes in a fried form (have you had Dickie Jo's fry sauce?!), or have a piece of the pie of the month from Sweet Life (Black Bottom Coconut Cream Pie) is a good day! I look forward to meeting you!



Worship Pastor - Colby Gianella
Colby Gianella moved to Eugene to pursue his passion for music. He is now a sophomore at the University of Oregon and is majoring in music education. Colby loves singing, playing instruments and collaborating with other musicians. His goal is to inspire others and share the good news through worship.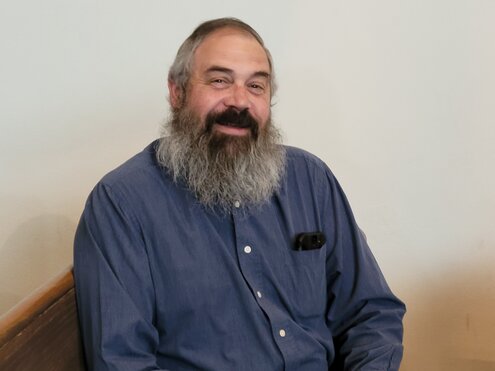 Facilities - Kevin Burton
Kevin Burton is responsible for the janitorial needs and building repairs of Friendly Street Church. We appreciate Kevin's hard work and a good sense of humor.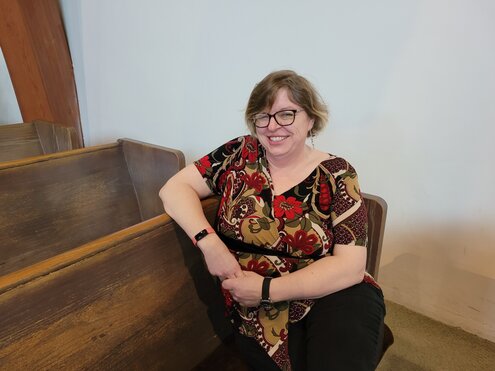 Church Liason - Susan Fredericksen
Susan Fredericksen was born and raised in Oregon. After bouncing around the country after college, she moved back and found her church home at Friendly Street. She is a self-published author who works in accounting "in her spare time". She has been helping out with administrative tasks, and church communications-- newsletters and social media updates.
December 2022: WE'RE HIRING!
Join our Team!
We are currently seeking to hire the new role of Sunday Grade School Lead Teacher! We have wonderful, gifted volunteers that would be a blessing to work with. This can be either a part-time position or a mentored internship. Details for this position can be found in the job description below.
We'd love to hear from you! We are excited about what God is doing in our community.